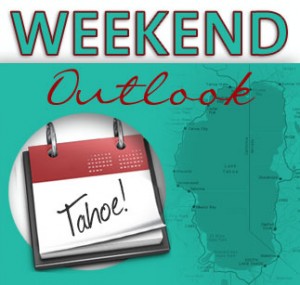 Despite the American fire burning just to Lake Tahoe's west, the air here has stayed mostly clear. We'll see if that holds for the weekend, which temperature-wise, should be beautiful. No matter what, though, there are a handful of events and festivities that are sure to make this another spectacular summer weekend on the hill!
Tonight
Tahoe Dave's sponsors Truckee Thursday in historic downtown Truckee tonight, where the band The Novelists is expected to play in the beer garden while you enjoy food from a number of area vendors, a bouncy house and a ton of arts, crafts and gifts to look through!
In South Shore, check out the Horizon Casino's presentation of "Illusion Fusion," a magic and comedy show starring Alex Ramon. The show gets going at 8 p.m. and ticket information is here.
Friday
Starting at 6 p.m., the Northstar Sessions hit the sand for Kings Beach's Music on the Beach. Bring a blanket and a bottle of wine!
Saturday
See some of the best triathletes in the country take on XTERRA Tahoe Saturday in Incline Village. The course plunges racers into the waters off of Hyatt Beach, puts them on bicycles up the Tahoe Flume Trail and runs them ragged on local trails before piping them back onto Incline's Village Green. Event details are here, and it's always a festive atmosphere to bring the kids and dog to. There's also a great 5k and 10k trail run.
With everything from free music to free kids activities and a free paddleboard demo, Homewood Days has all its bases covered on Saturday at the eponymous West Shore mountain. Event details are here and things get underway at 8 a.m. and don't wrap up until 9 p.m.!
Sunday
Starting at 1 p.m., the Hyatt Regency Lake Tahoe hosts its 4th Annual Wine on the Water charity event, with delicious food offerings and more than 25 wineries present for tastings! Event details are here. 
Category: Arts & Culture