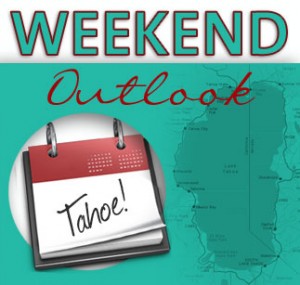 Tahoe's events season continues under a clear skies forecast for this weekend, and locals and visitors alike are being treated to a wide variety of options. Of course, you can't beat a lazy day at the beach or a butt-kicker of a hike, but if you'd like to see what's going on, check out our recommendations for the weekend:
Thursday
Tonight, the music of David Luning will entertain the crowd at Truckee's always energetic Truckee Thursdays on Donner Pass Road in historic downtown. Come check out the free live music, the bouncy castle for the little ones and tons of food, art and clothing vendors along the way!
At 8 p.m. tonight, Magician Alex Ramon performs at Horizon Casino with his theatrical magic show, Illusion Fusion. Info and tickets are here. 
Friday
Beginning at 10 a.m. Friday in Carnelian Bay, one of the classic Tahoe events of the summer, Concours d'Elegance, kicks off its two-day showcase of amazing historic wooden boats. Catch a glimpse of the Thunderbird Yacht, George Whittell, Jr.'s iconic vessel (kept under lock and key during WWII so it wouldn't be appropriated for the war effort) and the collection of Alan Furth. Event and ticket information is here, and look for TQ's booth, which will be manned both Friday and Saturday!
At 9 p.m. risque comedian Whitney Cummings takes the stage at MontBleu Resort Casino & Spa. Cummings, who has been featured on Comedy Central and "Chelsea Lately" brings the laughs in a show recommended for mature audiences only. Ticket information is here.
Saturday
Flappers and dapper gents are invited to head down to the Gatsby Festival at the Tallac Historic Site in South Lake Tahoe! Starting at 10 a.m. both Saturday and Sunday, the Pope, Heller and Baldwin Estates will be decked out in celebration of the classic novel, set in the opulent 1920s. Brush up on your Charleston! Event details are here.
Don your funkiest, shiniest duds and head over to Tahoe City's Lakeside Pizza for the Human Disco Ball Experiment! The All Good Funk Alliance will be providing the tunes and the first 100 people through the door will receive a FREE laser! The event begins at 9 p.m. Information is here.
Sunday
Join TQ Editor Kyle Magin bright and early for the Northstar Mountain Run, a 10.2k climbing from the Village at Northstar to the top of the mountain! Registration information is here. The race begins at 9 a.m.
If you're in South Lake, or in the mood for even more Gatsby, head back to the Tallac Historic Site for the Gatsby Tea and Fashion Show! Enjoy bootleg champagne while watching some of Tahoe's famous visitors from the 1920s, including Lola Montez. Tickets are $50 and information is here.
Category: Arts & Culture