Written by Kristin Close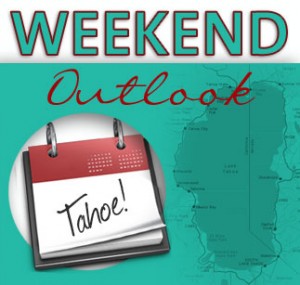 Celebrate the Fourth of July weekend and enjoy some of our favorite summertime events. Fourth of July weekend festivities include high temperatures in the 80's, live music, good food and freedom and fireworks!
Thursday, July 3
-3rd of July Parties and Fireworks Party in Kings Beach, CA
An all-day celebration with food and music in Kings Beach, ending with the fireworks display over Kings Beach State Beach.
-Live at Lakeview: Free Summer Concert Series on the Beach
4:30 – 8:30 p.m.
Free music on the beach with local vendors, food vendors and a beer garden.
Friday, July 4
-Annual Beerfest & Bluegrass Festival – Northstar California, Truckee, CA 
3 p.m.
The Eighth Annual Beerfest & Bluegrass Festival, beginning with the Brew Master Dinner on Friday, and continuing on Saturday afternoon, with beer tasting from over 25 breweries starting at 3 p.m. in The Village at Northstar.
-4th of July Fireworks at the West End of Donner Lake
Come out with a blanket and hot chocolate and enjoy fireworks over Donner Lake.
Saturday, July 5
-Keep Tahoe Red, White, and Blue Beach Cleanup
9 a.m. – 12 p.m.
After the Fourth of July festivities, beaches get trashed. Help keep our beaches clean by volunteering at the following locations: Zephyr Shoals, East Shore Nevada Beach, East Shore Regan Beach, South Shore Taylor Creek, South Shore Commons Beach , Tahoe City.
-Red, White and Tahoe Blue, Incline Village 
Thursday – Saturday
Enjoy great music from local bands like Paul David & the Drivers, Six-Pack, and Owin' Big and other artists like Billy Ray Cyrus.
Sunday, July 6
-Dippin' Sauce at Bar of America, Truckee, CA
10 p.m.
Live music and good vibes.
-July 4th Weekend at MontBleu Resort Casino & Spa
Pool Party featuring DJ Skribble.
Category: Outdoors