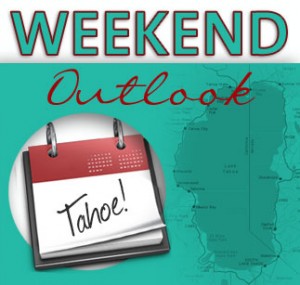 Written by Kristin Close
Celebrate mom in style this Mother's Day Weekend at Tahoe. It's time to start making plans–you don't want to be stuck with just a card, flowers and a box of cheap chocolates. There's plenty to do in Tahoe! Forget the umbrella, but do bring your coat, as it's expected to be a cool weekend.
Thursday, May 8
–  Relay for Life Purple Party – Truckee
6-9 p.m.
Help raise funds and awareness to save lives through the Relay For Life organization.
-Bert's Spaghetti Dinner Fundraiser
5:30-7:30 p.m.
The annual Bert's Spaghetti Dinner fundraiser at Bert's Cafe in South Lake Tahoe is only $10. All proceeds will go to the Tahoe Arts Project. Guests will enjoy spaghetti, caesar salad, garlic bread, soda and coffee. For more information call Tahoe Arts Project at 530-542-3632.
Friday, May 9
-Parents Night Out, Incline Village
5:30-9:30 p.m.
Date nights do exist! Drop the kids off at the Recreation Center for fun, pizza, games, swimming and arts and crafts and the parents can get a night out–kid free. Pre-registration is strongly encouraged. Fee: $25, $20 w/ IVGID Pass. Call (775) 832-1310 to register your kids today.
-Sierra Stories: Tales of Dreamers, Schemers, Bigots, and Rogues at the Lake Tahoe Community College
7 p.m.
Author Gary D. Noy will launch his newest book, Sierra Stories: Tales of Dreamers, Schemers, Bigots, and Rogues. Listen as he shares his stories about his Sierra-Nevada experiences.
Saturday, May 10
-Culinary Tour de France at Stella at The Cedar House, Truckee
12-2:30 p.m.
Chef Jacob will take your taste buds on a culinary tour de France with a multi-course meal and wine pairings. For reservations: Call (530)582-5655
www.facebook.com/CedarHouseSportHotel
-Lake Tahoe Club Crawl
Tahoe Club Crawl is the best way to visit all the clubs and bars in South Lake. Experience the nightlife in Tahoe as they visit five of the best venues in all of South Lake. Your ticket includes one complimentary shot at each venue and appetizers at McP's.
Sunday, May 11
-Mother's Day Brunch on the Lake at Gar Woods, Carnelian Bay
9:30 a.m.-2:30 p.m.
Nothing says "I love you, mom" like a champaign brunch at Gar Woods.
http://www.garwoods.com/calendar.html
-Mother's Day Brunch Cruise aboard the Tahoe Queen
11 a.m.-1 p.m.
Spend Mother's Day on the crystal clear water of Lake Tahoe. Wine and dine your way to Emerald Bay. The cruise is departing from Ski Run Marina at 11 a.m. and returning by 1 p.m. Adults: $59 Children 12 years and under: $19
Category: Arts & Culture