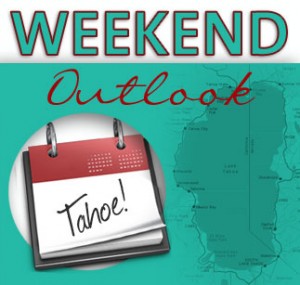 Written by Kristin Close
Cinco de Mayo celebrations start now. We're expecting perfect weekend weather for our favorite South-of-the-Border holiday and the Kentucky Derby. If margaritas and sombreros aren't your style, whip up some mint juleps and dust off your sun hats. Here's what we have planned:
Thursday, May 1
–  Fearless Kin at The Cottonwood
7 p.m.
Enjoy live music in the main dining room at The Cottonwood and bask in the unmatched views of downtown Truckee.
-Live Music at McP's Pub Tahoe
9 p.m
McP's Pub Tahoe Bar and Grill features local musicians with NO cover charge!
Friday, May 2
-Sip 'n Shop and Trunk Show, Cobblestone Mall, Tahoe City
4-8 p.m.
Every first Friday of the month in the Cobblestone Center in Tahoe City hosts a Sip N' Shop where you can check out works from local artists and sip on a homemade cocktail.
-Genoa Cowboy Festival
May 2 – 4
Western entertainers gather for this annual event in the Town of Genoa, Nevada's oldest settlement, for good ol' cowboy dinners, dances and workshops.
Saturday, May 3
-Tres De Mayo Fiesta at Caliente, Kings Beach
3 p.m.
Chihuahua races, tortilla tossing, pink tacos – it's a fiesta all day long.
http://www.calientetahoe.com/calendar.html
-"Talk Derby to Me" at the Riva Grill on the Lake
Races start at 3:15 p.m.
Wear your fanciest and biggest hat and cheer on your favorite horse. The best hat receives a prize!
Sunday, May 4
-Learn Curling at the South Lake Tahoe Ice Arena
5:30 p.m.
Curling season isn't over! If you're interested in pushing stones around with brooms, the Sidney brothers teach beginners classes, both private and public. The first Sunday of the month is reserved for instructions, and the other Sundays are for league play.
Category: Arts & Culture