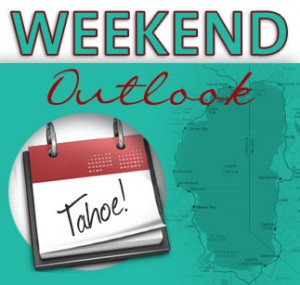 The second full weekend of summer has tons of fun in store in and around Tahoe. If you're not already here, point the car up the hill and hit the gas, because it's going to be HOT in the valleys this weekend. Thankfully, it'll be beautiful up here, perfect swimming weather is in the forecast. 
Here are a few reminders from us about what's going on at The Lake and in Truckee this weekend. If you have an event to add, please do so in the comments. If you'd like a future event included, please email kyle@tahoequarterly.com to get it on here. Without futher ado:
Thursday
Always a hit, Truckee Thursdays tonight features the musical stylings of Joe Bagale while Moody's hosts JJ von Briesen at 8 p.m. As always, tons of vendors, drink specials and fun will be on tap in downtown.
At 8 p.m. tonight, Stateline's Horizon Casino presents magician Alex Ramon. Ticket information is here.
Friday
Northstar California plans to offer a FREE 8:30 p.m. showing of "Tell It On The Mountain" a new documentary following a half-dozen hikers as they attempt to thru-hike the Pacific Crest Trail, which stretches from Mexico to Canada. The PCT runs through the Tahoe area, in addition to 33 Wilderness Areas, 24 National Forests, seven National and six state parks on its 2,663 mile route. Featured in the film is Truckee's Scott Williamson, a 7-time PCT thru-hiker.
Saturday
Squaw Valley hosts to the start of the Western States 100 mile trail run, where athletes from around the world begin their 100 mile odyssey between Squaw and Auburn, Calif. Runners start at 5 a.m.
Are you a fan of the hilariously off-color Dan Band and their performances in Old School and The Hangover? (Links to Dan Band songs are decidedly NSFW.) They'll be playing a 7:30 p.m. show inside Harrah's South Shore Room. Tickets are here.
At 9 p.m., Bob Seger tribute band Night Moves plays a free show at the Crystal Bay Club.
Sunday
Check out one of Tahoe's most beautiful races with the annual Run to Squaw. Presented by the Big Blue Adventure Series, the Run to Squaw takes runners along a 7.9 mile course from Tahoe City's Commons Beach to Squaw Valley. The race starts at 8 a.m. and entrants are asked to park at Squaw, where shuttles will take them to Tahoe City to begin. Race details are here. 
Starting at 6:30 a.m. and continuing until 3 p.m. at South Lake Tahoe's El Dorado Beach, participate in the Race the Lake of the Sky standup paddleboard race series. Event details are here.
Category: Arts & Culture, Outdoors, Summer