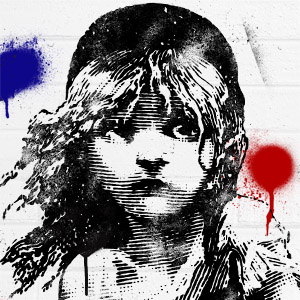 Written by Kyle Magin
In less than a week, the 50-member cast of the Tahoe Players' production of Les Misérables takes the stage at Incline Village's Village Green.
Backed by an 18 piece orchestra including members of the Reno Philharmonic, it'll mark the first Tahoe-area performance of the beloved classic by the Incline-based performing arts company. Under the direction of Lily Baran, with musical leader Tristan Selzler and conductor "Opera" Joe Mckesson, the company is set for two Lake Tahoe area performances, the first scheduled for July 5 at Incline's Village Green, and the second scheduled for August 19 at Sand Harbor as a part of the Lake Tahoe Shakespeare Festival's Monday night presentations–a prestigious slot filled on other dates by the likes of Sierra Nevada Ballet, Reno Philharmonic and TOCATTA.
Set in modern times and tweaked to take on modern issues, the fully-choreographed musical is exciting to bring to the local stage, says Baran. Just a year after the play was adapted for a big-budget Hollywood film, the time was right to produce it locally, Baran says.
"I've always loved Les Mis, and when I saw the movie and was thinking about what to perform this year, I knew what I wanted to do," she adds.
The cast is assembled mainly of Tahoe-area amateurs, adults and children alike. Leads are Michael Jackson (not that one) as the hero Jean Valjean, Eric Hoyle as the persistent Inspector Javert, Hannah Eckhart as Cosette, Nicole Villavicencia as Gavroche, Robert Miller as the Bishop of Digne, Maureen Kelly as Fantine, Jaycee Lanza as Eponine, Mitch Miller as Marius Pontmercy, Sai'len Kbaal as Enjolras, Jeff Chamberlain as Thenardier and Regina Powers as Mme. Thenardier.
The July 5 show, a part of Incline's "Red, White and Tahoe Blue" Independence Day celebrations, opens at 5:30 p.m. and begins at 6:30 p.m. Tickets are here, or you can pick them up at any number of area businesses, including IV Coffee Lab, Tunnel Creek Cafe, Goldfish Properties and the Incline Village/Crystal Bay Chamber of Commerce. Tickets are $10 for students and $35 for adults.
The troupe will also give four performances July 25-28 at John Ascuaga's Nugget, as well as the aforementioned show at Sand Harbor; you can find ticket information here.
Category: Arts & Culture, Performing Arts