Written by Kristin Close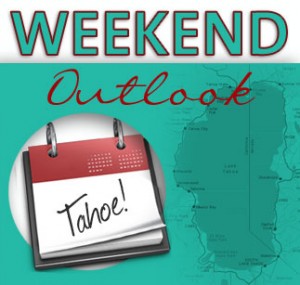 No plans for the weekend? No problem. Highs will be in the 80s, so get your sunscreen ready because there is plenty to see and do that won't break your bank.
Thursday, July 10
-Sierra Nevada Guitar Festival, Incline Village
2 – 9 p.m.
The Sierra Nevada International Classical Guitar Festival & Competition features top performers from around the world and a music competition.
Friday, July 11
-Friday Horserace at Incline Mountain Golf Course
5:30 p.m.
9-hole round starts with 2-man teams teeing off from the same hole. The beverage cart follows the crowd and the first team to make it to the 9th hole wins a cash prize. Call to reserve a spot: (775) 832-1150
-Lake Tahoe Shakespeare Festival
7:30 p.m.
Imagine your toes in the sand, a bottle of wine nearby, a gourmet meal in hand and first-class entertainment with your friends and family before you, all while basking in a perfect Lake Tahoe sunset. Tahoe Shakespeare Festival at Sand Harbor State Park features great productions with stunning costumes and sets and talented actors.
Saturday, July 12
-Free Day at the Beach for Tahoe License Plate Owners
Nevada State Parks are offering free access to Sand Harbor, Cave Rock and Spooner Lake. The event is meant as a thank you to those who support Lake Tahoe with the purchase of Tahoe license plates.
-Jam From The Dam Standup/Prone Paddleboard Race
9 a.m.
The O'Neill Tahoe Standup and Prone Paddleboard Race-Jam From The Dam 6 mile race starts at 9:00 a.m., Commons Beach, Tahoe City and ends at Waterman's Landing. A kids SUP race follows.
Sunday, July 13
-Art, Wine and Music Festival – The Village at Squaw Valley
11 a.m. – 5 p.m.
The Art, Wine & Music Festival features two performance stages, restaurants and shops, and walkways lined with fine art booths and exhibits. $25 donation for unlimited wine tasting includes a commemorative wine glass. All proceeds benefit Disabled Sports USA Far West.
-Tahoe Kids Triathlons at the South Lake Tahoe Recreation Center
3 p.m.
July 13 and August 24, The Tahoe Kids Triathlon series is a South Tahoe summertime favorite! This two race series is great for all kids aged 3-13. The events are held at the South Lake Tahoe Rec Center with a pool swim and flat, paved bike and run courses.
Category: Outdoors