Written by Kristin Close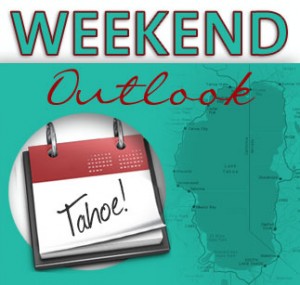 Are you ready to have an outdoorsy weekend in Tahoe? Warm weather in the 70s is expected this weekend. Keep cool with a hat and don't forget your SPF–here are some great events going on this weekend:
Thursday, June 5
-Caliente Tequlia Tasting, Kings Beach
5:30 p.m.
Hey! Tequila! Admission is free with the purchase of a fully priced drink. Enjoy some complimentary appetizers with your tequila.
-Summer Carnival at MontBleu Resort Casino & Spa
3 – 10 p.m.
MontBleau Resort parking lot will transform into a carnival. There will be rides for all ages, food and interactive games.
For more information call: (775) 790-1544
Friday, June 6
-Bonfire AC/DC Tribute at The Crystal Bay Club
10 p.m.
Enjoy live music with Bonfire Tribute to AC/DC in the Crystal Bay Club Crown Room.
-Ski Run Farmer's Market & Street Fair
3 – 8 p.m.
Make it a family affair and stock up on veggies, baked goods and arts and crafts. The Farmers' Market will be held every Friday afternoon through September 5th between Larch and Birch on Ski Run Boulevard.
For more information contact: organicladylemonade@gmail.com or call: (530) 721-0887
Saturday, June 7
9 a.m.
All runners and non-runners join together for a morning of trail running at Riverview Park in Truckee. Try a 5K or 10K along the Legacy Trail or a 1/2 marathon through the trails of Waddle Ranch.
- Celebrate National Trails Day!
10 a.m. and 2 p.m.
Explore Tahoe – An Urban Trailhead Visitor Center will host guided hikes at 10 a.m. and 2 p.m. in honor of American Hiking Society 22nd Annual National Trails Day Celebration. These hikes are free and open to ages 12 years to adult.
Call (530) 542-4637 for reservations.
Sunday, June 8
-Rubber Duck Races & Doggie Costume Contest on the patio at the River Ranch
2 – 5 p.m.
Live music, great raffle, rubber duck races on the river and doggie costume contest for prizes. Bar and BBQ are open and in full swing. This event is a benefit for the Truckee Tahoe Humane Society.
 -Near Death Experience – Cycling Training Camp at Kirkwood
For 16 years, this camp has prepared riders for the Death Ride. Under the guidance of coach Rob Panzera and CCSD Mentors, riders are provided with the knowledge and training necessary for a cycling training and event experience.
Category: Outdoors