Written by Kristin Close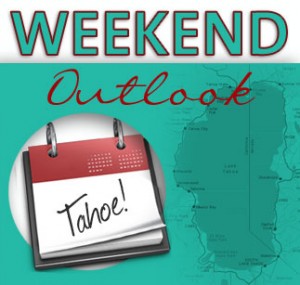 You have nothing to do this weekend, then you remember to take a look at all the events happening this summer. With temperatures reaching the 80s this weekend, whether you're outdoorsy or a thespian, if you have an eye for fine art or a good ear for music, there's something for everyone.
Thursday, June 19
-Andy Frasco & the UN at Moody's, Truckee
8:30
Enjoy live music in Truckee, at Moody's Bistro Bar & Beats.
-Broadway Smash Hit Musical Man of La Mancha at the Lake Tahoe Community College
8 p.m.
The Theater Arts Department at Lake Tahoe Community College is presenting the classic Broadway musical Man of La Mancha in the Duke Theatre from June 13 through June 22. Tickets are $15 general admission, $12 for seniors, groups of eight or more, students with a valid student ID and children under 13. Tickets may be purchased in advance at LTCC's Bookstore Monday-Thursday.
Friday, June 20
Celebrate Solstice in Tahoe City with events throughout the town, including a Classic Car Show on June 19th, Street dance on June 20th, Wine walk on June 21st, and the first Commons Beach concert on Sunday, June 22nd. For more information call 530-583-3348
-The Yardbirds at Harrah's Lake Tahoe 
8 a.m.
This English rock band is notable for having started the careers of three of rock's most famous guitarists: Eric Clapton, Jeff Beck and Jimmy Page – all of whom were in the top five of Rolling Stone's 100 Top Guitarists list.
Purchase tickets online.
Saturday, June 21
-Big Blue Adventure – Tahoe Waterman Challenge
The Big Blue Waterman Challenge is a swim, run, and stand up paddle event broken into several short heats. Do you have what it takes to be champion?
-Tahoe Legends Challenge 10K/5K Run
8 a.m.
Presented by TR4CK (Track for Community and Kids), the 5 kilometer and 10 kilometer runs snake through rolling hills, forests and meadows on trails and bike paths. The Tahoe Legends Challenge also pits local fitness clubs in head to head competition for the Fast and Fit Trophy.
RACE-DAY REGISTRATION: 7:15 – 7:45 a.m. RACE START:  8:00 a.m. at the Lake Tahoe Community College Main Entry ENTRY FEE: $30 STUDENT FEE: $20 (Age 17 and under)
Register online.
Sunday, June 22
3 – 7 p.m.
Every Sunday afternoon local and national will delight Tahoe City audiences. This FREE 12-week concert series begins June 22nd through September 7th.Your picnic and beverages from home are welcome. Local food and drink vendors sell beer, wine, soft drinks, ice-cream, sushi, barbecue, salads and more.
-Heavenly Village Fine Art Festival
10 a.m. – 5 p.m.
This outdoor festival will feature artists from throughout the states presenting their original work. The festival will be located at The Shops at Heavenly Village, 4080 Lake Tahoe Blvd, at the base of the Heavenly Village Gondola.
Kristin Close is currently a senior at the University of Nevada, Reno, working towards a bachelor of arts degree in journalism and a minor in Spanish. She's had articles published in The Nevada Sagebrush and Aphrodite Fitness Magazine. Studied abroad in Costa Rica (2013) and Spain (2014).
Follow her on LinkedIn
Category: Arts & Culture, Outdoors