Written by Kristin Close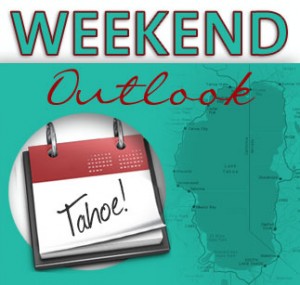 Celebrate Father's Day weekend the right way – outdoors in Tahoe! Be prepared to go on a bike ride or grab a brewski with dad, it will be sunny and in the 70s all weekend.
Thursday, June 12
-Full Moon Kayak with Tahoe Adventure Company
6 – 9 p.m.
After two hours of floating in a kayak, land on the beach to stargaze, snack and sip hot drinks
Yoga on the Beach at Camp Richardson Resort
9 a.m.
Yoga class on the beach offered every Thursday, Friday and Saturday.
Friday, June 13
-Farmers Market at the Tahoe Biltmore
9 a.m. – 1 p.m.
Every Friday, Tahoe Biltmore joins together with other Lake Tahoe Markets to bring you one of the best Farmers' Markets.
 -Scott Helmer Benefit Concert For Tahoe Dream Foundation
7 – 10 p.m.
Radio star Scott Helmer is holding a live benefit concert for Tahoe Dream Foundation. Tickets are $25 in advance and $30 at the door. Children five and under are free.
Saturday, June 14
1 – 6 p.m.
Enjoy music, a silent auction, food and 35 different breweries for tasting. Must be 21 or older.
-Stewart Indian School Father's Day Pow Wow
1 p.m. and 7 p.m.
Celebrate Father's Day weekend and experience American Indian heritage. The Stewart Father's Day Powwow benefits the Stewart Indian Cultural Center.
Sunday, June 15
12 – 4 p.m.
Ribs, beer gardens, music and activities the whole family will enjoy. Proceeds will go to Relay for Life of Truckee-Tahoe.
 -Father's Day Brunch at the Riva Grill on the Lake
10:30 a.m. – 3 p.m.
Show your old man you love him by treating him to a "Manwich" or prime rib at Riva Grill.
Category: Outdoors