Written by Kristin Close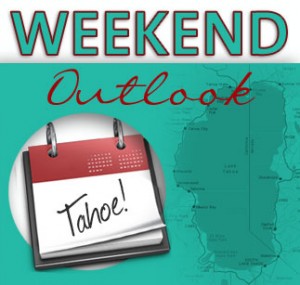 Memorial Day is traditionally seen as the start of summer. The best time to get out of town, and into Tahoe, this Memorial Day weekend is Thursday or Friday to beat the crowds. With sunny weather and temps expected to reach the low 70s, it'll be a beautiful weekend for a hike or a round of golf.
Thursday, May 22
-Foothill Farmers' Market – Tahoe City, Commons Beach
8 a.m. – 1 p.m.
Get in touch with local farmers and enjoy baked goods and prepared goods sold by those who prepared them.
http://http://www.foothillfarmersmarket.com/schedule.html
Friday, May 23
-Opening Day at The Lake – All of North Lake Tahoe
An event that lets everyone know that Tahoe is ready for summertime madness! Unlock the cabin, put the boat in the water and get a start on summer activities. Go to all the restaurant deck openings and parties, get a stamp at each one and turn in your stamp book for a prize.
For more info, call or e-mail Kay Williams at 530.581.7307 kaywilliams@granlibakken.com
-Heavenly Village Summer Concert Series
5 – 9 p.m.
Enjoy free concerts in the Heavenly Village all summer long!
www.theshopsatheavenly.com/events.php?month=5&year=2014
Saturday, May 24
-O'Neill Tahoe Paddleboard Race at Donner Lake
9 a.m.
Soak up the sun and the SUP and watch the 7th annual 5 mile Paddleboard Race at Donner Lake. They start and finish at the West End Beach Pavilion Are
-Tahoe Art League's Outdoor Summer Art Show
10 a.m.
Various locations throughout South Lake.
Outdoor summer shows feature local artists who are selling their art.
www.talart.org/outdoor-showsinfo@talart.org
Sunday, May 25
-Made in Tahoe Festival – Squaw Valley
11 a.m. – 7 p.m.
Support local arts, culture, food and music at the vendor village in Squaw Valley, filled with local artisans, businesses, organizations and sidewalk sales.
http://squaw.com/things-to-do/events-calendar/made-tahoe-festival
-Memorial Day Pool Party
10 p.m. – Dawn
Montbleu's summer kickoff party is sure to be a blast with DJ Enfo spinning and $1 drinks.
About the Author:
Kristin Close is currently a senior at the University of Nevada, Reno, working towards a bachelor of arts degree in journalism and a minor in Spanish. Articles published in The Nevada Sagebrush and Aphrodite Fitness Magazine. Studied abroad in Costa Rica (2013) and Spain (2014).
Follow me on LinkedIn
Category: Arts & Culture