Written by Kristin Close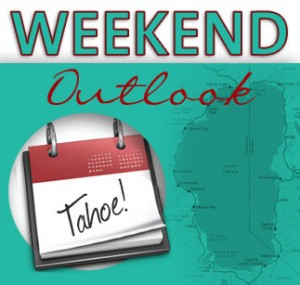 Whether you're feeling crafty or feeling active, there are plenty of things for you to do in Tahoe this weekend. The weather is expected to be sunny and in the 70's; Sit back, relax and watch the Tahoe premier of the film Is It Happening? or get up and go bike around Lake Tahoe in America's Most Beautiful Bike Ride.
Thursday, May 29
-The J Band live at The Rock in Truckee
7 p.m.
The J Band is bringing their unique reggae/rock blend to Truckee. 10% of The J Band's touring proceeds will go to http://www.foodforthepoor.org/.
Friday, May 30
-Is It Happening? at Fifty Fifty Brewing in Truckee
8 p.m.
Watch the Tahoe premier of Is It Happening?, a film about modern snowboarders' lifestyles and the time and effort it takes to create a unique shot, at the Fifty Fifty Brewing in Truckee.
5:30 – 8:30 p.m.
Relax and unwind with a sunset tour behind the Sierras. Every Friday and times may vary.
Saturday, May 31
-Lymelight at Squaw Valley Institute.
5:30 p.m.
Sochi Olympian Halfpipe Skier Angeli VanLaanen shares her story and struggle with Lyme Disease. General addmission $15, students/members free.
-Lego Block Party at the South Lake Tahoe Library
Design and build with Legos. Your Lego creation will be displayed in the library. All Legos will be provided.
Sunday, June 1
-America's Most Beautiful Bike Ride-Lake Tahoe 
The 23rd annual America's Most Beautiful Bike Ride sponsored by Bike the West and the Leukemia & Lymphoma Society. Great scenery, fresh mountain air and yummy food and support from experienced riders and event organizers makes this ride a must-do.
-Valhalla Renaissance Faire 2014
All day
Jousting, live sword fighting, children's games, educational demonstrations, jugglers, magicians, minstrels, food, beverages and old fashioned fun!
Category: Arts & Culture