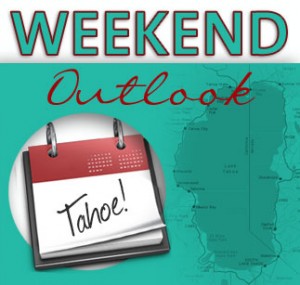 Written by Kristin Close
With mild and mostly clear weather expected here in Tahoe this weekend, skip out on the heat wave in the Valley and hit Tahoe's hiking trails. While you're p here, check out these fun events for your weekend:
Thursday, May 15
-Ladies Night at Sam's Place Bar & Grill
8 – 10 p.m.
Ladies drink free from 8 – 10! Cocktails, beer, house wine and free pool for the ladies.
Friday, May 16
-Rev. Billy C. Wirtz at The Crystal Bay Club
10 p.m.
Comedian and piano player, Rev. Billy Wirtz, is at The Crystal Bay Club Red Room for one night only.
-Cool Car, Truck, and Motorcycle Cruise every Friday at the Heavenly Village
5 p.m.
Cars and trucks and motorcycles, oh my! Open to all.
Saturday, May 17
–  Sierra Cafe Patio Party, Incline Village
3 – 8 p.m.
Celebrate with the Sierra Cafe as they host their grand opening of the patio. There will be specialty drinks and BBQ. The standard menu, featuring new items, will also be available.
https://www.facebook.com/events/609625822454014/
-Tahoe Flea Market
8 a.m. – 5 p.m.
New and used goods, arts and crafts, produce and more. The market is held Saturdays and Sundays May – September at 1635 Elks Club Drive in South Lake Tahoe
About the Author
Kristin Close is a senior at the University of Nevada, Reno, working towards a bachelor of arts degree in journalism and a minor in Spanish. Articles
published in The Nevada Sagebrush and Aphrodite Fitness Magazine. Studied abroad in Costa Rica (2013) and Spain (2014).
Follow her on LinkedIn

 
Category: Arts & Culture