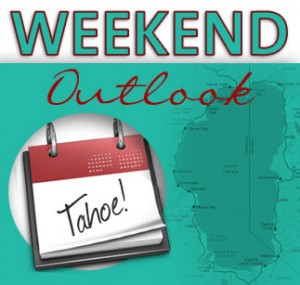 While we've been enjoying the gorgeous, surprisingly warm and sunny weather we've been having here lately, a predicted visit from old man winter this weekend won't be unwelcome. So get the layers out and enjoy a fantastic weekend here in Tahoe, here's what's on tap:
Thursday: Dave Nettle showcases his documentary on climbing Canada's Baffin Island in "Climbing the Great White North" tonight, the first of Alpenglow's Winter Film Series for the year. The show starts at 7 p.m. at Squaw Valley's Olympic Village Lodge. The show is free and event details are here.
Friday: DJ Keenan starts spinning at 10:30 p.m. at South Shore's Peek Nightclub inside Harrah's Lake Tahoe. Details are here.
Saturday: Get the goods on new and used gear for your upcoming skate/stride ski season at Tahoe Cross Country's Ski Swap in Tahoe City. Event details are here.
Category: Arts & Culture