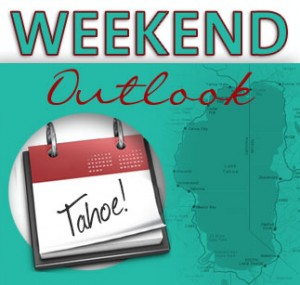 Expect a beautiful weekend with a shining sun. Enjoy all the fall events around The Lake.
Thursday
Don't miss the world premiere of B.A.S.I.C.S. program service documentary #HelmetsAreCool. The movie is the third installation of The High Five Foundation's series of documentaries. "It will inspire people to constantly wear a helmet," says Adam Baillargeon, director of operations for the The High Five Foundation. "It takes two seconds to strap on a piece of equipment that should be mandatory."
The night will also feature the premiere of "Into the Mind", along with food from Fully Belly Deli and live music from DJTreez. Event details are here.
Relive events of the Donner Party with historian and author Mark McLaughlin. Join him on a candlelight walk to Murphy Family cabin. Event details are here.
Friday
Call the babysitter and head to the adult-only Historical Haunted House in Truckee. Here all the haunted stories of the town. Event details are here.
Saturday
Celebrate the season with Northstar at the Pumpkin Patch. Enjoy apple cider, and pumpkin painting. Event details are here.
Sunday
Join the Truckee River Watershed Council for the 18th Annual Truckee River Day. Work on restoration projects in the morning then enjoy the river fair in the afternoon. Event details are here.
Category: Arts & Culture, Uncategorized