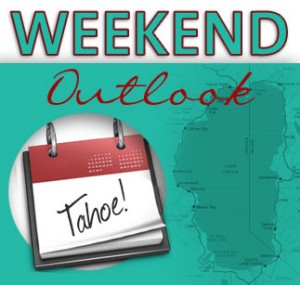 The temperatures are chilly and there is snow on the mountains. Don't let the cold stop you from enjoying some of the fall events around the Lake this weekend.
Friday
The Epic  Mountain Bike Race starts this Friday at Northstar. Teams of two will alternate racing over the weekend. They will race for more than 14 hours and 100 miles before ending back at Northstar on Sunday. Event details are here.
The Truckee Public Art Commission celebrates the opening of their new exhibit, Truckee People. The opening will have food, wine and a silent auction. Event details are here.
Saturday
Come enjoy the Inaugural Tahoe City Grill Fest Saturday. Bring the family and enjoy music, drinks and of course, barbecue. Competitors will vie for titles in several categories including, Best Ribs, Best Chicken, Best Tri-Tip and an anything goes category. Event details are here.
Head to South Lake Tahoe this Saturday and Sunday for the Pony and Pumpkins Festival. Enjoy food, music, historical demonstrations, carriage rides and much more. Event details are here.
Sunday
Put on your Poker face for South Lake Tahoe's 9th Annual Mutt Strut and Poker Run. Collect cards along the 1.3 mile route and hope you have the best poker hand at the end. There will also be food, prizes and contests. Of course, don't forget to bring your dog! Event details are here.
Category: Uncategorized