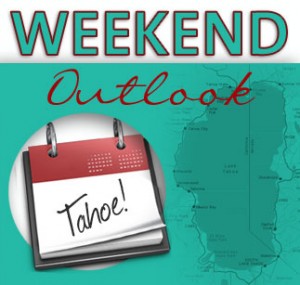 It is another beautiful weekend in Tahoe with the temperatures cooling and the smoke clearing. Get outside and enjoy some Tahoe events before fall sets in.
Thursday
Get in a good laugh at the The Improv at Harveys everyday this weekend. Event details are here.
Friday
Starting Friday and continuing through Sunday, watch as the array of colorful hot air balloons race across Reno's sky. The Great Reno Balloon Race is held in Rancho San Rafael Regional Park, where spectators not only view the 100's of balloons but also enjoy food and art. Event details are here.
Don't forget it is the first Friday of September, which means First Fridays in Historic Downtown Truckee. Explore the shops in Downtown Truckee and enjoy food and drink specials. Event details are here.
Make a stop at Northstar this weekend for the 28th Annual Lake Tahoe Autumn Food and Wine Festival. Enjoy seminars on wine making, cake decorating and much more while listening to live music. The events runs all weekend and offers events for the whole family. Event details are here.
Have you always dreamed of stomping grapes? You can Friday at the Tahoe City Grape Stomp. Teams of three and four will stomp for prizes. Also enjoy wine tasting from local wineries. Event details are here.
Saturday
If you missed the art festival at Homewood last weekend, don't fret. Downtown Truckee is hosting another Pacific Fine Arts and Crafts Festival. Bring the family and enjoy over 50 arts and crafts vendors. Event details are here.
Tahoe Geotourism Expo 2013 is coming to El Dorado Beach this Saturday and Sunday. Here from guest speakers and learn about environmentally friendly activities to do around the lake. Details about the expo are here.
Sunday
Don't miss the last Concert at Commons Beach. Join the North Tahoe Jazz Band and the beergardners as the bring in the summer. Bring the family for local food and wine by the Lake. Event details are here.
Category: Arts & Culture