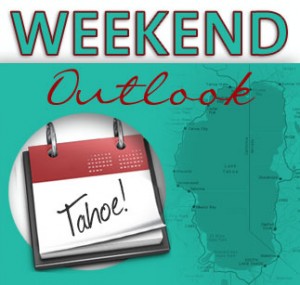 Although fall just began, it feels like winter is right around the corner. Temperatures are really cooling down this weekend but that doesn't mean the activities stop. Grab your favorite winter scarf and check out some of these events.
Thursday
Don't miss the final weekend of In Spite Of at the Holland Project. This art exhibit explores belief and faith. If you missed it here, the exhibit will be running at Sierra Nevada College until October 25th. Event details are here.
Friday
Come out and race in the 18th annual Lake Tahoe Marathon Week. Choose from events all weekend, that are perfect for all fitness levels. If you are not ready to tackle an event, come support and volunteer. Event details are here.
Saturday
Get down and dirty with Tough Mudder today and tomorrow at Northstar. Racers will test their strength while fighting mud covered obstacles. Spectators have your cameras ready to capture classic shots of your loved ones covered in mud. Event details are here.
Head over to Squaw Valley for Oktoberfest. Enjoy beer, folk music and of course, some brats. All entertainment is free. Beer costs $10 for the first class and specialty cup and $5 for refills. Event details are here.
Don't miss the 93rd Candy Dance Arts and Crafts Faire in Historic Genoa. This event features over 300 craft and food vendors. Also, don't miss the dinner and dance on Saturday night. Event details are here.
The annual Meyers/Lake Tahoe Climbing Festival and Outdoor Bouldering Competition is this weekend in South Lake Tahoe. The event will feature bouldering, slacklining and many other outdoor activities. There will also be food, beer and live music. Event details are here.
Sunday
Enjoy some tasty local food from up and down the Truckee River at cultivEAT. This night of tasty food features drink and dishes from different farms and restaurants in the area. Event details are here.
Category: Uncategorized