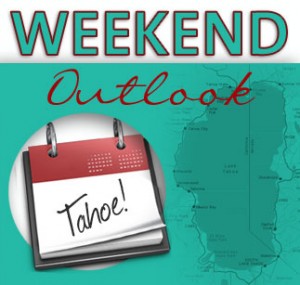 Grab your sweaters and expect cooler temperatures this weekend. Enjoy a low key weekend at the Lake but expect traffic delays Sunday due to the IRONMAN.
Thursday
Grab your glow in the dark golf balls and head to Northstar Golf Course for Glow Ball Golf. Play the front nine holes through the night. Events details are here.
Tonight, find out what is in your virgin olive oil at the Tahoe Center for Environmental Science. Dr. Selina Wang of the UC Davis Olive Center will present her findings of Olive Oil standards at 5:30 tonight. Event details are here.
Friday
Enjoy a romantic evening on the Lake with a Harvest Moon Dinner Cruise. Event details are here.
Saturday
Help clean up Tahoe this week with the Great Sierra River Clean up of Lake Tahoe. The growing project of Sierra Nevada Conservation keeps rivers and lakes around the Sierra clean. If you are interested in volunteering, details are here.
Check out the Tahoe Autumn Festival at Lake Tahoe Community College. There will be a pumpkin patch, crafts, food and live music for the whole family. Event details are here.
Sunday
Don't miss the big event this weekend, the Tahoe IRONMAN. Support athletes are they swim 2.4 miles, bike 112 miles and run 26.2 miles. The race will start in Kings Beach and end in Squaw Valley. Event details are here.
Category: Uncategorized