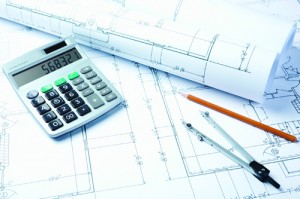 From do-it-yourself home improvement projects to fullon new construction, mounting costs can quickly spiral out of control to the frustration of those paying the bills. How to keep the bottom line from bottoming out?
It's all about having a quality design and using creative configurations of off-the-shelf materials, according to architect Joel Sherman of JLS Design. Eschewing the bigger-is-better mindset, Sherman asserts that by keeping spaces more compact and streamlined, areas can be better designed for life's needs.
"Design and creativity don't have to be mutually exclusive from budget projects," he says. When costs are an issue, Sherman finds that he can creatively employ, say, plywood instead of maple, and still execute a beautiful finished product. "It's not necessarily the materials, but how you put them together," he says. "It's more creative to work with less. That's the part that excites me."
Bona Prehoda of Genoa-based Iron Horse Interior Design focuses on creating a "wow" factor for each space. For example, if she's designing a kitchen with a custom copper hood, she doesn't necessarily need extravagant countertops and cupboards.
"You still want the project to be above and beyond; you don't ever want it to look like a budget project," says Prehoda. "Especially in Tahoe, we want to stick with that high-end feeling."
One of her budgeting tricks is to lay down distressed pine shelves for flooring. Another is to head outdoors. "We have so many resources outside we can use," Prehoda says. "I've worked with a lot of builders where we'll go for a hike and pick out our own logs and incorporate them into a beautiful design."
Sticking with a clean, simple look can keep costs under control and also ensure that the homeowner won't need to remodel again in ten years. "Sometimes, working within a budget makes you more creative," Prehoda says. "It gets you out of your safety zone."
In the years since establishing Sierra Rainbow Painting in 1974, Russ Hanson has seen a lot of jobs gradually climb over the original price. A major cause is lack of preparation and vision, he says. "We find that interior decorators can be a real benefit when someone doesn't have a very clear picture of what their end game is," Hanson says. "When people are building [without that clear picture] they get, say, 60 percent into a project and decide they want to change something that they should have changed when they were at 40 percent."
Mark Tanner, president of the eponymous construction firm, agrees that lack of specificity can lead to trouble. A detailed set of plans from the architect or designer helps determine the budget more accurately.
"The more that you can specify, the more it's going to allow a contractor to price out what it's going to be and the less changes you'll have down the line," says Tanner. "Clients often end up going over budget on finishes because they hadn't been determined at the outset: the tile, plumbing fixtures, granite countertops—people forget how quickly things add up. I always tell clients to allow a three to ten percent contingency factor that's a buffer. If they make a change, they already have that money built in to capture that extra cost."
In Tahoe, another factor is weather. "People often want to do the project in wintertime," Tanner says. "Even if it's just a bathroom remodel, getting to the job is more problematic, as is finding a place to store materials and staging them." He adds that when summer projects spill into winter, there will likely be extra costs, because even the simplest task can be much more difficult in cold weather.
It's rare when home projects don't run into surprises or snags along the way. But planning ahead, thinking creatively and consulting design professionals will ultimately get your budget more bang for the buck. By Jen Schmidt. TQ
Category: Home & Garden, Home Design