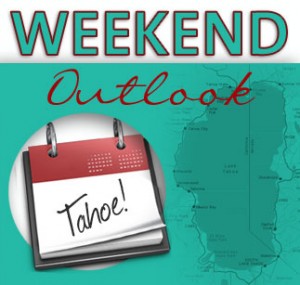 Fall is just around the corner in Tahoe with temperatures cooling down. However, activity is not cooling off, check out all the events for you and your family to enjoy this weekend.
Thursday
The Reno Air Races are in full flight. Check out the second day of the races which run through Sunday. Come see live performances and of course, an array of planes. Event details are here.
Friday
Don't miss the last days of Northstar's Tahoe Star Tours. Gaze at the starry night from Northstar with your family. The tours are Friday and Saturday from 8:15 p.m. to 10:45 p.m. Event details are here.
Join the Tahoe Symphony Orchestra and Choir as they commemorate the 12th anniversary of 9/11. They performance with begin at 7 p.m. at St. Theresa Catholic Church in South Lake Tahoe. Event details are here.
Head to Squaw for the Tahoe Fat Tire Festival. Cheer on racers as they conquer the mountain. Then enjoy live music and beer from New Belgium Brewery. Event details are here.
Saturday
Support local skier CR Johnson at the World Premiere of CRJ. The film will be shown at his home mountain at Squaw Valley and will give viewers an inside glance at his life and career. Event details are here.
Enjoy some great food at the second annual Fall Festival and Chili Cook-Off. Sample great chili then head over to the cake walk. Also, check out the author's corner where local writers will be signing their books. Event details are here.
Sunday
Support local food and local riders at the Edible Pedal 100 Bike Ride. Participants will ride 10 miles, 50 miles or 100 miles through Reno to raise money for Rotary Club of Reno Sunrise. Participants will also get to sample great local foods. Event details are here.
End your weekend at the 5th Annual High Fives Fundraiser Bocce Tournament in Truckee. Cheer on teams while sampling food and drinks from local restaurants. Event details are here.
Category: Uncategorized