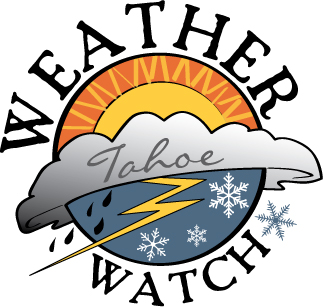 By Giovanni Paredes
Winter is back.
(Ed.- Let that set in.)
A very well put together pacific storm is bearing down on Northern California. Forecast models are in consensus in dropping 1-2 feet of snow at resort level and 6-9 inches at lake level over a 12-18 hour period once the storm arrives late tonight or early Wednesday with lingering snow showers into Friday. Winds will also be of concern as 100 mph gusts through the peaks drop visibility to near zero on the passes. This is a moderate winter storm carrying with it 125 percent of normal moisture for this time of the year which means the central valley and foothills may experience severe weather Wednesday and Thursday which will translate to strong bands of snow showers over the Sierra Crest. The one thing to remember with March storms is that they can be extremely hard to pinpoint as to when they arrive as springtime seasonal variables tend to play havoc with the forecast models. My best guess has the center of low pressure spinning offshore the bay area by early tomorrow morning with the bulk of the moisture and snow arriving in the Northern Sierra soon after.
Conditions look to improve for the weekend and continue to warm up early next week. There's a chance of more snow next week, but that's not a sure bet as the forecast models are not in agreement at this time.
Travelers into the Northern Sierra will have to prepare for winter weather starting late tonight and lasting into Friday. Deteriorating driving conditions will persist into Wednesday evening as the snow level drops to 3,000 ft. as the front passes with blowing snow and low visibility at times, especially over the pass on Highways 80 and 50.  Fortunately all the snow will make the tough drive into Lake Tahoe well worth it as we enjoy an amazing blue sky weekend.  Enjoy the beautiful weather and have a safe drive.
Find more of Giovanni's work at www.nevadacountyweather.com
Category: Uncategorized