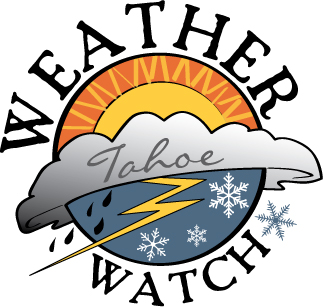 By Giovanni Paredes
Is that snow?  No. That's hail. Perhaps that's going to be the news all around the Lake Basin as
the core of an upper level low moves directly overhead on late Saturday or Sunday. Snow may
actually fall at lake level but that will be limited to the strongest cells coming up from the
Sacramento Valley, where they are sure to see some amazing wild and crazy weather. This
event is still developing, but for now it looks like we could see 24 hours of potentially
severe weather over NorCal. The snow level currently is way up over 8,000 feet if not higher but
will start to drop pretty quick once the cooler air filters in with the upper level low. At lake level,
daytime temps look to remain in the mid 40s with overnight lows in the low 30s. It looks like the
low will be long gone by Monday morning giving way to another few days of sunny weather
before another minor system heads into NorCal, but that's not a sure thing as the forecast
models cannot agree on anything 3 days out. The fantasy charts do mention a cold system by
late next week, but consensus is not there but should this system actually materialize it could be
one for the record books. Just a tease for now. More details to follow.
Tricky weather conditions to persist for the rest of the weekend from the Sacramento Valley up the Sierra Crest
and into the Lake Basin as that pesky cut off low makes its way across the Sierra. Come
prepared for winter driving. Carry chains,  extra food and clothing as Spring storms in the Sierra
can be worse at times than Winter storms. Drive safe and come up to Tahoe and enjoy the
gorgeous hues of blue the lake has to offer as the sun breaks through the clouds.